Being healthy and active is an important aspect of our daily lives. Notably, engaging or spectating in any sport-related activity offers us the chance to temporarily escape the noise from our hectic lives.
As sports research continues to grow, we become more increasingly aware that sport and physical activity provides us with benefits in abundance. Some of these benefits include:
Boosting self-esteem.
Teaching us skills, such as teamwork and problem-solving.
Aiding our physical and mental health, such as anxiety and stress.
Supporting and improving your academic life.
Socialising with friends.
In light of this, Southampton City offers people space and freedom to engage in sport in a whole host of ways.
Whether you wish to get active or you prefer to appreciate the essence of sport, here is our guide to sporting opportunities readily available in Southampton:
University of Southampton
At the University of Southampton, the sporting opportunities are endless!
With a versatile programme of activities, coupled with ''outstanding facilities'', the Sport and Wellbeing department empowers you with choices to facilitate your wellbeing.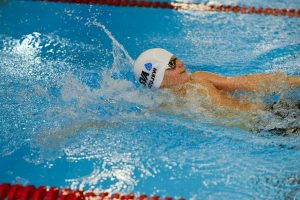 The Sport and Wellbeing department achieve this through offering an inclusive scope of sporting activities to accommodate your desired tastes and needs.
Ranging from field games to fitness classes, some of the sporting opportunities available include athletics, bouldering, water-sports, cricket, football and fitness.
Click here for more details.
Southampton Football Club
Otherwise known as 'The Saints', Southampton Football Club is a professional football club, which participates in the English Premier League.  With a capacity for over 30,000 fans, the home of Southampton FC is situated at St. Mary's Stadium.
In terms of experience, the football club provides a stadium tour that any football would enjoy.
You will be guided around by the experts, giving you a true sense of the club's history, as well as getting a taste of what it's like to be part of a Premier League Club.
Regardless of club allegiances, a trip to St. Mary's Stadium is a must for any football fan and proves to be a great day out with friends and family.
The stadium is conveniently located within walking distance from the city centre and is easily accessible via all modes of transport.
Click here for more information.
Royal Southampton Yacht Club
If your sporting interests lie with the powerful nature of water then how about considering The Royal Southampton Yacht Club.
Renowned as one of the areas ''premier'' yacht clubs, Royal Southampton equips water enthusiasts with an extensive range of ''cruising, racing, training and social activities''.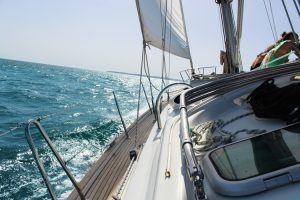 Hosting a calendar of exciting events all year round, the yacht club offers its visitors and members plenty of exciting and adventurous activities to sink their teeth into.  More so, the very nature of this activity boasts of stimulating exercise and enjoyment.
In terms of trivia, Royal Southampton was granted their Royal Charter in 1875. This means that Royal Southampton is indeed one of the oldest royal yacht clubs in Britain.
While the club endeavours to adhere to their historic traditions, this royal club continues to gather momentum in recruiting new members, young and old, from all backgrounds.
Having relocated on a couple of occasions the main clubhouse can be located in Ocean Village Marina.
Click here for more details.
 Southampton City Golf Course
Located in a surrounding of beautiful woodland, Southampton City Golf Course offers golfers the opportunity to get their clubs out and play a round of golf with friends.
Completed in 1935, the mastermind behind the design of this course comes from none other than by five times British Open Champion J. H. Taylor.
The benefits of playing golf are significantly extensive. As a sport, playing golf is a great game for socialising, as well as keeping your mind and body both fit and alert.
More so, playing golf involves walking around in the open fresh air, which can assist in reducing any stress or anxiety levels.
In terms of physical benefits, a round of golf (18 holes) will see you clock up approximately 5-6 miles of walking.
Additionally, the course is considered as ''the best municipal course in southern England'' and boasts of beauty and stimulating challenges from one hole to the next.
The golf course is situated outside of Southampton city, with easy access available via the M3 and M27.
Click here for more information.
Active Southampton
Lastly, the city of Southampton is fortunate enough to have obtained the invaluable services of the organisation, Active Southampton.
Assembled by a cooperation of organisations, Active Southampton is dedicated to promoting physical activity and sport for the entire city of Southampton.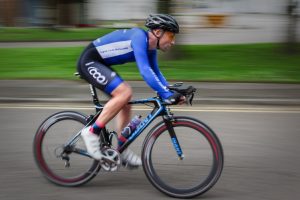 This unique organisation endeavours to plan, coordinate and promote the sport and physical activities for the people of Southampton.
Namely, their interest resides in the promotion of sport and activity. The organisation further champions the necessity for people to carry out the advised 30 minutes of exercise a day.
Active Southampton welcomes and actively encourages everyone of all ages and abilities. Their website contains all the relevant information you need to know about physical activities happening in Southampton.
Click here for more information.
For more information on activities in Southampton, read our blog post here.